About Us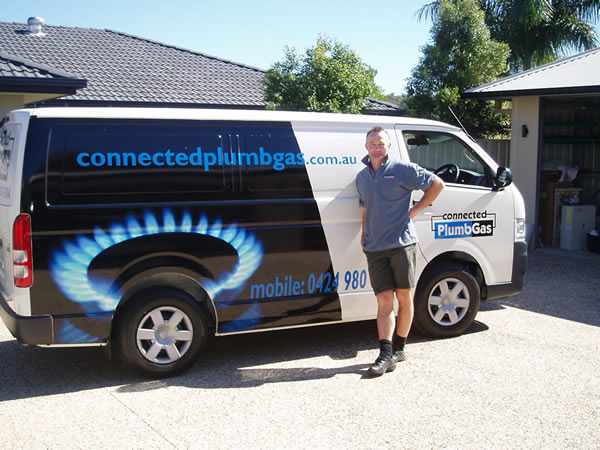 Connected Plumbgas was established on the Sunshine Coast in 2005, and is owned/operated by Zhivago 'Doc' Fleming. Doc is a qualified gas fitter & plumber, with over 25 years of experience in the industry. Starting his apprenticeship straight from school he initially did several year installing domestic cooking, heating and hot water appliances both flued and unflued. Some of his career was spent in the gas networks industry focusing on technical support and a licensed gas fitter role for a mains pressure upgrade in the Khandallah and Kelson suburbs of Wellington, NZ. Following on from this, he worked as a gas fitter installing and maintaining gas appliances (hot water systems, fireplaces and central heating). He also worked for several years in the gas metering and regulator department, on the installation and maintenance of industrial/commercial projects such as Lever Rexona, Colgate's, British American Tobacco, Ford Motor Company and many others.
Since 2005 Doc has opened his own business working in both the domestic and commercial sectors for both plumbing and gas fitting. He has a vast knowledge of the plumbing and gas installs & refits for retail food restaurants, including grease trap installations and navigating the various councils throughout Australia. With licenses in most states of Australia, Doc travels interstate to complete restaurant fit outs, and remains local for domestic/commercial plumbing and gas fitting works.
Out of work hours and weekends, over the last 11 years Doc has been closely involved with coaching, mentoring and encouraging youth rugby teams from U12s up to U19 age groups.