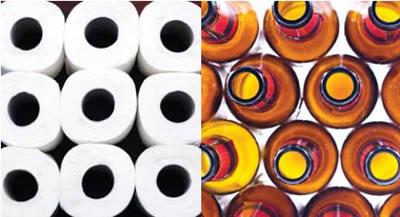 In Oregon, USA local brewers have been experimenting with a new recipe for beer, made using sewage water.
Last year, the Hillsboro Clean Water Services (HCWS) in Oregon challenged home brewers to create a beer using 30 per cent sewage water. As part of the competition, which aimed to explore new ways of using treated water, brewers exchanged tap water for purified sewage water direct from the treatment plant.
It encouraged lots of new experimentation among brewers, as well as some healthier and tastier brews. "The water that comes from the high purity water system is the cleanest water on the planet," Mark Jockers of the Clean Water Services told KGW News in Portland, USA.
While anything sewage related might sound pretty unappetising, the competition really proved that purified sewage water was as good as new – if not better. HCWS are now looking to take their 'sewage brewage' to the next level, teaming up with Portland's Oregon Brew Crew to craft beer using only purified sewage water. But the brew will not be available on tap at the local pubs. HCWS and the Brew Crew will be producing it for special events only.
To read more about this unconventional brew visit mashable.com
Taken from Reece Outlet Magazine, Issue#156, March 2015
Looking for a Plumber Sunshine Coast >